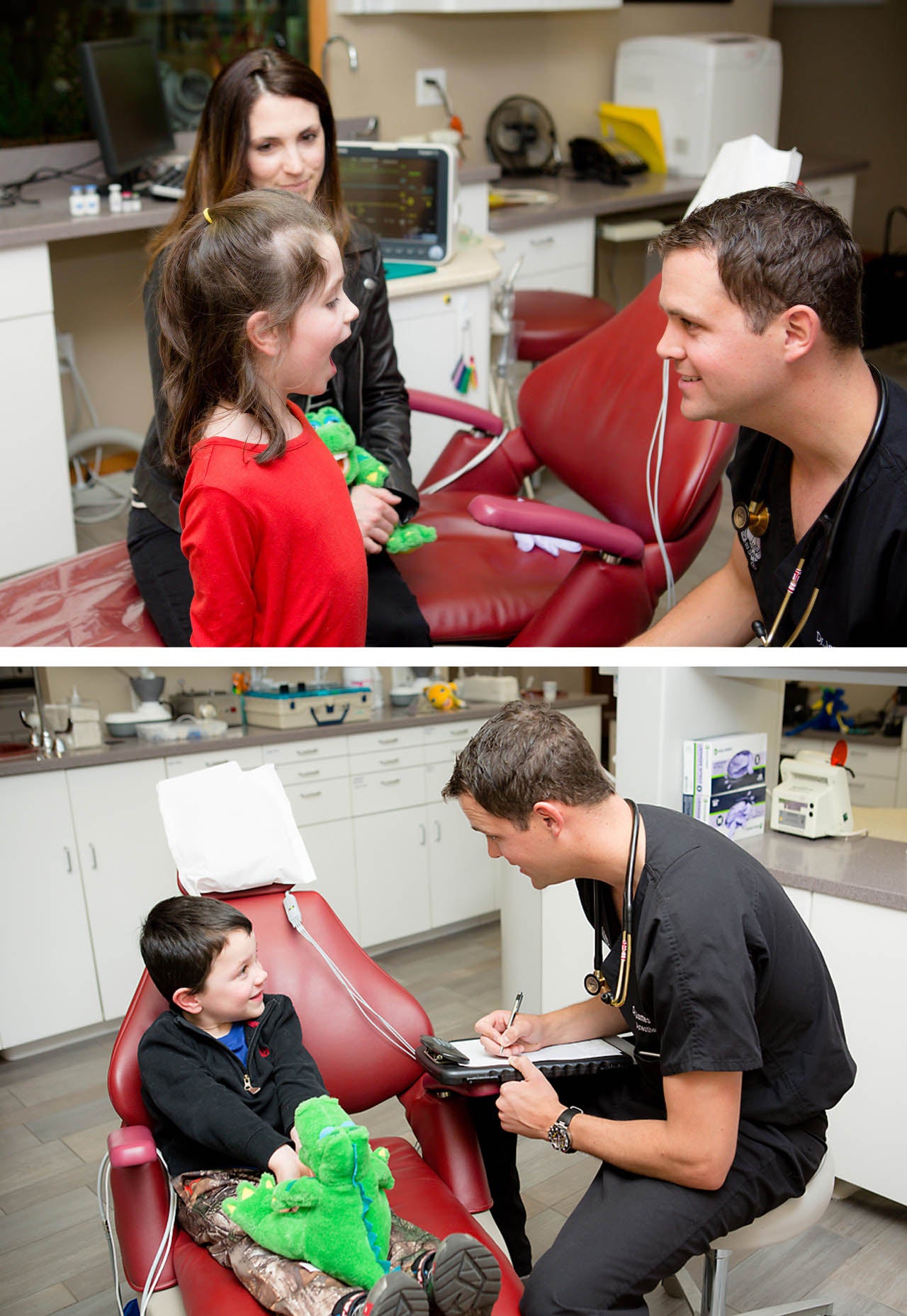 At Wisconsin Ambulatory Anesthesia, our priority is first and foremost patient safety.   Your entire experience with our doctors and staff should be as pleasant as the anesthetic itself.  Let's run through what a typical anesthesia experience consists of, from start to finish.
A typical sedation or general anesthesia case will consist of the following:
1 – Scheduling a date for the appointment with the dental office in coordination with your anesthesiologist and staff
2 – Two weeks prior to surgery, Nurse Marquart or Nurse Babjack will call you to review your health history and answer any questions you may have prior to the surgery
3 – Your anesthesiologist will call the evening prior to the scheduled appointment to review pre-anesthesia instructions, go over the anesthetic plan, and answer any questions the patient/parent/legal guardian may have.
4 – The day of the appointment, the anesthesiologist will arrive at the dental office with state-of-the-art monitors, anesthetic and emergency equipment and prepare the dental operatory for the day's surgery. We bring everything needed to provide a moderate sedation, deep sedation, or general anesthetic for that day's procedure
5 – The patient will have his/her pre-operative vitals assessed and an IV placed after an anesthesia consent form is signed
6 – The planned anesthetic begins shortly after and continued for the duration of the dental appointment
7 – Upon completion of the surgery, the patient is recovered from his/her anesthetized state while the anesthesiologist monitors vitals and ensures the comfort of the patient
8 – Each patient is re-assessed and deemed clear to leave the office only when he/she can pass a series of post-anesthetic assessments
9 – Your anesthesiologist will call you that evening to verify continued improvement and ensure a continued state of comfort.
10 - Most recoveries from anesthesia are uneventful and every effort is taken to ensure a comfortable wake-up is achieved.  Any further questions/concerns post-operatively can be addressed by calling your anesthesiologist directly, which has their direct line listed on the bottom of the post-operative instructions form.